Even if you're a skeptic or you were somehow under the impression that email marketing is obsolete (
maybe
you heard millennials ruined it), this list of reasons will convince you to ramp up your email marketing efforts
. At least that's the goal.
Because email Marketing is here to stay. And the longer you take to get onboard and start using this effective marketing strategy, the more money you're leaving on the table. 
Here's why.
1. Email marketing has an impressive ROI
Email marketing outperforms all other forms of marketing with return on investment. It has a mind-blowing
ROI of 3600%
. For every $1 spent on email marketing, the return on investment is $36. You'd be hard-pressed to find that kind of success with social media and most other forms of paid advertising.
2. It's very likely that your target audience uses email
According to Statistia, there were about 3.7 billion email users in the world in 2017 and that number is expected to jump to 3.9 billion in 2020. That's a lot of people, and we're willing to bet a large group of your target prospects are somewhere in that 3.9 billion. Social media can't boast those numbers.
3. You own your email list
Social media is borrowed territory. You don't own your followers or your network. But when someone subscribes to your email list, you can use their email address to reach them as long as they stay subscribed. You don't need to pay for an audience when you want to send out a special promotional offer. 
4. Email is here to stay
A lot has changed since Ray Tomlinson sent the first email in 1971. But 48 years later, email enjoys a relevance and continuity that some other marketing methods have not. Unlike social media there are no constant algorithm updates and new regulations. In fact, the biggest change in mass email regulations was in 2018. Beyond that, email has more or less remained tried and true, and it doesn't appear to be going anywhere any time soon.
"Email is not dead because people want to write to one another, using their email accounts, in more than 140-character bursts," – Neil Schwartzman, Executive Director, CAUCE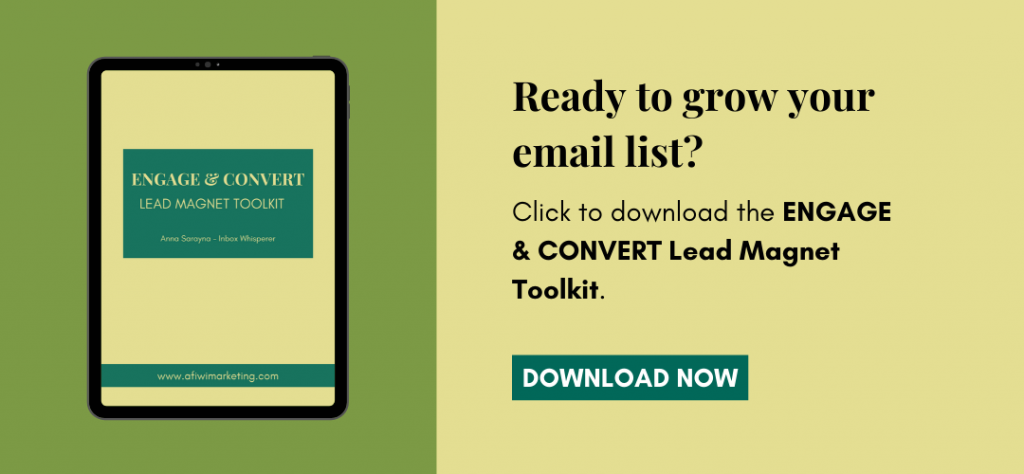 5. Email is personal
Unlike most other forms of marketing, email has the unique ability to feel very personal for your subscribers. You can't personalize a social media ad or billboard or tv commercial, but with a simple merge tag you can use your subscriber's first name or other personal details to make them feel like you're talking to them and only them. Email is incredibly personal and very effective.
6. It's a great way to engage your customers
72% of adults surveyed in 2015 say they prefer to receive communication by email from companies they do business with. The results were consistent across age groups and for both genders. That means email marketing is a great way to engage your customers, provide updates and make them aware of offers.
7. People want you to send them emails
Your customers want to hear from you regularly. In fact, 61% of adults said they want to receive promotional emails (sale notifications, coupons, discounts etc) on a weekly basis from companies they do business with. So don't worry about being spammy. Provide value and keep your customers updated with relevant and valuable emails to keep them happy.
8. Well written emails don't feel like ads
Traditional advertising is invasive. Social media advertising, while a different medium, is equally invasive. The beauty of email marketing is that your subscribers are actually interested in what your business offers. That's why they signed up in the first place (if you use the right lead magnets this should be true). So when you send them emails they're expecting them, and if you do a great job writing them your subscribers will actually start looking out for them.
9. Email automation is a convenient time saver
When you set up your email marketing campaigns with well written sequences they work for you around the clock. That convenience can't be beat. This is especially true for evergreen email sequences. You just need to write them once, schedule them and leave your email service provider to do the heavy lifting.
Despite what you've heard, email is far from dead. And this list of reasons prove it. So how are you going to make email marketing work for you?
Photo Credit: pressfoto – www.freepik.com