Get more customers, increase sales & grow your business
with conversion email copywriting & strategy.
Everybody's selling something.
Which means it's infinitely harder for you to sell your something.
Your business is leaking profits while your competitors are growing by leaps and bounds. They're utilizing their email list and selling to their subscribers for less than you're giving Facebook, Google and Instagram in ad spend every time you want to get eyeballs on your offer.
You need help and you need it NOW.
Hi, I'm Anna.
And I use my passion for email marketing and research to make money for my clients.
As a former Publishing & Public Relations Manager, I have worked as a storyteller in the traditional sense. These days, I use words to craft copy for marketing campaigns both independently and as an agency contractor for brands from North America to Australia and everywhere in between.
My copywriting skills, talent for research, and my sales, marketing, and management background are the perfect blend that will deliver measurable results for your brand.
I have a proven track record of helping clients get more customers and
 

increase sales

 

using

email marketing

,

landing pages

and optimized

website copy

.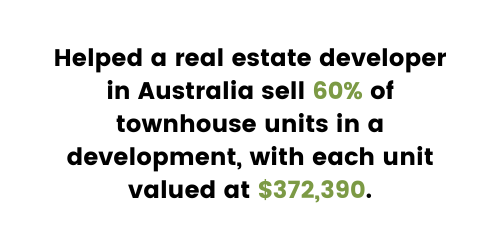 "From the first job Anna and the team did for me I knew we would be a great fit.
In talking with her she understands me and my needs. Most importantly, she doesn't just write for me. She makes recommendations and drives my marketing strategy. She's my secret weapon."
 Pamela | Wagglingly Nutrition
"I highly recommend Anna for your marketing needs. She has an intuitive design sense and takes a truly holistic view on projects. She was even able to suggest a better way for some of the ideas I had.  It was truly a pleasure working with her. I can't thank her enough!"
Nicole | Nicole Wright Empowers
Are you ready to breathe new life into your business?
Let's see if we're a fit.