On Call/Intensive
Skip the line and rent my brain for a day to tackle that long overdue email sequence or sales page.
Sometimes you just need a quick fix.
No extensive research, no funnel mapping. Just some effective emails or a sales page to get the job done.
The On Call/Intensive is a great way to rent my brain for the day without worrying about wait times, who else is on my calendar or what else is on my to-do list. This time is yours and yours alone.
What can you do in a day?*
That's an excellent question!
The On Call/Intensive is great for a sales or engagement email sequence (maximum 7 emails) that you want to get done right away. Ideally, you already have your customer research and supporting data. You just need my conversion copywriting, inbox whispering prowess to make the vision a reality so you can get into your prospects' (or customers') inboxes ASAP.
INVESTMENT: $850
*Want to use the On Call/Intensive for strategy or a consult where we spend the time mapping the emails or funnel flow for an upcoming campaign or launch? Fill out the form and let's chat!
I have a proven track record of helping clients get more customers and increase sales using
email marketing

,

landing pages

and optimized

website copy

.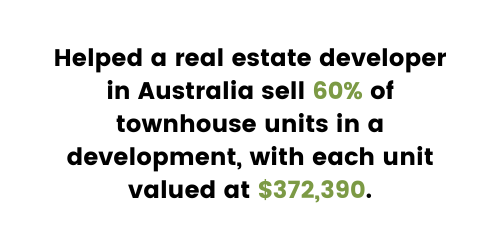 When you book the On Call/Intensive, I will spend the day you've selected working on your copy. We will get on a call the following morning to review the copy (via video call).
After the call I will make required edits based on your feedback and deliver the final copy within 2-3 hours. All that will be left is for you to implement and start reaping the benefits!
The time dedicated to an On Call/Intensive is 8-9 hours so email sequences or sales pages requiring research are not a good fit for this service.
Ready to skip the line and finally get that email sequence (or sales page) written?
Here's what happens after you click the button to request your On Call/Intensive.
Step 1
You'll fill out a short intake form and pick a project date.
Step 2
Once you've completed the form I'll send you an invoice and contract by email.
Step 3
Once you've paid I'll send you a welcome kit via email with instructions on how to share the information and/or files I need for the audit (I use Dropbox). That will include voice of customer data and any other research you have.
Step 4
ON CALL/INTENSIVE DAY:
We will hop on a call to discuss what you need to have written.
The clock starts ticking and I get to work reviewing your research and writing effective conversion copy for your email sequence or sales page.
Step 4
DELIVERY DAY (Day after):
We will hop on a call to review the copy. Then I'll make edits as needed and send final copy to you.