The data is in and there is no disputing it. More and more users are accessing the internet from mobile devices. One report from Zenith Media predicts that mobile devices will account for 73% of internet consumption in 2018, with smartphone penetration reaching a high of 66%. While desktop computers and laptops may be far from obsolete, the usage of mobile devices has been increasing consistently year over year. This means if you haven't already done so, it is time to review your brand to ensure you are taking advantage of this segment of the market.

Why does a mobile-optimized site matter?
Increase site traffic
According to a 2018 Mobile Marketing Report, Google drives 96% of search traffic on mobile devices. That means the majority of your site visitors who find you through a search engine are using Google. And with Google's continued commitment to improving the mobile user's online experience – they recently announced mobile-first indexing (read more here) – this means it would be in your brand's best interest to get on board and make the necessary changes to ensure that your website is optimized for mobile. That way the flow of potential traffic will continue uninterrupted.
Increase conversion and sales
A big part of any business is to generate revenue. And any failure to improve your audience's experience on your mobile site has a direct impact on your brand's bottom line. With all the conveniences of the last decade, consumers have become impatient and demanding. 57% of mobile users will abandon a website that takes more than 3 seconds to load. When you add to that frustration issues like poor layout, no menu, and missing information, you're literally turning money away.
Now that you're convinced of the significance of smartphones and their role in the marketplace, what exactly does that mean for your brand? For starters, it means you need to take a good look at all elements of your brand's internet presence to make sure your mobile users are not being left behind.
1. Optimize your website for mobile
If you've been on the fence about optimizing your website for mobile the data definitely suggests that you need to do it now. Even though you're categorically late to the party, there is still time to get it done.
Simplicity is key
In matters of mobile websites, the KISS principle applies (For the uninitiated, that means Keep It Simple Stupid). Your mobile site should be a simplified version of your desktop site. You have less screen real estate so forego the clutter and opt for a cleaner design with more white space. The ten widgets in your sidebar and the three-column layout may be fine on desktop, but that kind of clutter will deter your mobile visitor.
Strive for Brand Consistency
Your less is more approach does not mean you should forego consistency with your branding. Many users move seamlessly between devices during the course of any given day. So you don't want a user leaving your mobile site in disappointment or with skepticism because it bears no resemblance to your desktop site.
Include all the relevant details
This one is obvious and simple, but as with so many obvious and simple things it often gets overlooked. Don't play hide and seek with your audience. They shouldn't have to spend 3 minutes scouring your website in order to find a contact number or your store's physical location (unless you're purely mobile or in hiding – either way, we get it). 88% of consumers who search for a type of local business on a mobile device call or go to that business within 24 hours (Nectafy), so make important information easily accessible.
Forget Flash
Apple does not support Flash, and a decent chunk of your customers will quite likely be using Apple devices (recent information suggests about 30%). So while flash may have seemed cool 15 years ago, with better solutions now available for animated video, there is no reason for your website to be using flash animation that requires a flash player. While you're at it forget Java too, since many mobile phones don't support that either.
2. Optimize your emails for mobile
Browsing websites isn't the only thing users are doing on their mobile phones. According to one source, 79% of users read emails on their smartphone. That's a higher number than those who use it to make phone calls (email Monday). Conversely, Blue Hornet says that 70% of consumers delete emails immediately that don't render well on a mobile device. That means if your emails are not optimized for the smartphone user you will be missing out on many opportunities to get your message across.
Use responsive templates
Many email clients provide responsive templates so if your current provider doesn't, consider switching right away, as responsive templates are really the starting point for good email readability across devices.
Tweak the format
Anyone creating content to be shared on a mobile device must be mindful of how this content will look on the end user's screen. Emails are no exception to this rule, even though it's often overlooked. It is important to use appropriate headings and bullet points. Paragraphs must be kept short and appropriate use of whitespace observed. Need something to stand out? Consider bold text and highlight colors.
Make buttons and CTAs larger
Is there a specific action you want the reader to take when they read your email? Is there a particular link you want them to click on? Make the link bigger. Better yet, use buttons instead of links if you can. Smaller screens mean things sometimes get missed by the reader so make it easier for them (and better for your bottom line) by highlighting everything you want them to pay attention to.
Always preview
Email marketing tools like Litmus can take the guesswork out of previewing and testing by allowing you to check how your email looks on various mobile devices and operating systems for different email service clients. They support all the major email clients across multiple operating systems.
Reduce image size
Large files that take forever to load may result in more users deleting your email as it threatens to take up more time that they are willing to spare. There is also the issue of emails not being sent due to file size restrictions that most email clients have imposed. To avoid missed opportunities resize larger images to give your email readers a smoother experience.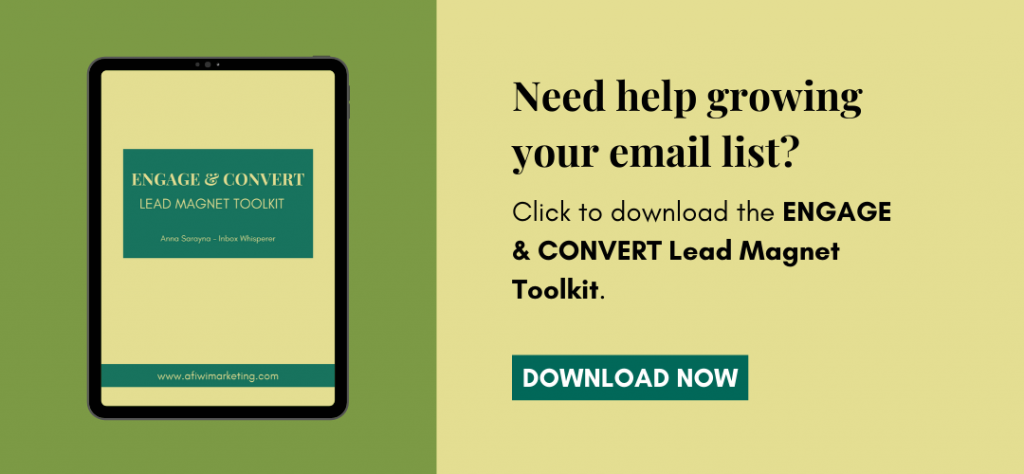 3. Optimize your social media content for mobile
When posting content on social media platforms it is important to ensure that this content is optimized for mobile since one source reports that about 80% of social media time is spent on a mobile device. Platforms like Snapchat and Instagram which are both purely mobile and function mainly through mobile apps simplify this. However, platforms like Facebook, Twitter, and LinkedIn, still have many users who go between mobile devices and desktop computers or laptops.
Consistency
Branding across platforms should be consistent. A cover photo uploaded on desktop may cut off critical information when viewed on mobile. Be mindful of the difference in cover photo sizes for each platform, making sure to review the difference across the various device types.
Utilize ads on mobile
Apps like Instagram that allow for full-screen uninterrupted advertising are a marketer's dream. Don't miss out on the opportunity to use Instagram stories to promote your brand's message and offerings to potential and existing customers alike. Likewise, with Facebook allowing detailed targeting of mobile users specifically, it is also a great option for mobile advertising.
Use captions on videos
Many smartphone users view content on social media with audio disabled for various reasons. If you are posting videos with no caption you are probably missing all those opportunities.
With most marketing content being created on desktops and laptops, sometimes businesses fail to consider the viewing experience of mobile users. Some may spend time and money getting their website optimized while forgetting about email or social media content. It can feel like an overwhelming list of to-dos. Still, the data proves that failing to take the necessary steps will have serious consequences as users turn away from the websites of brands that have failed to meet their needs with a pleasant mobile experience. Failure to optimize will result in endless missed opportunities for engagement, conversion and sales.