ENGAGE & CONVERT Lead Magnet Toolkit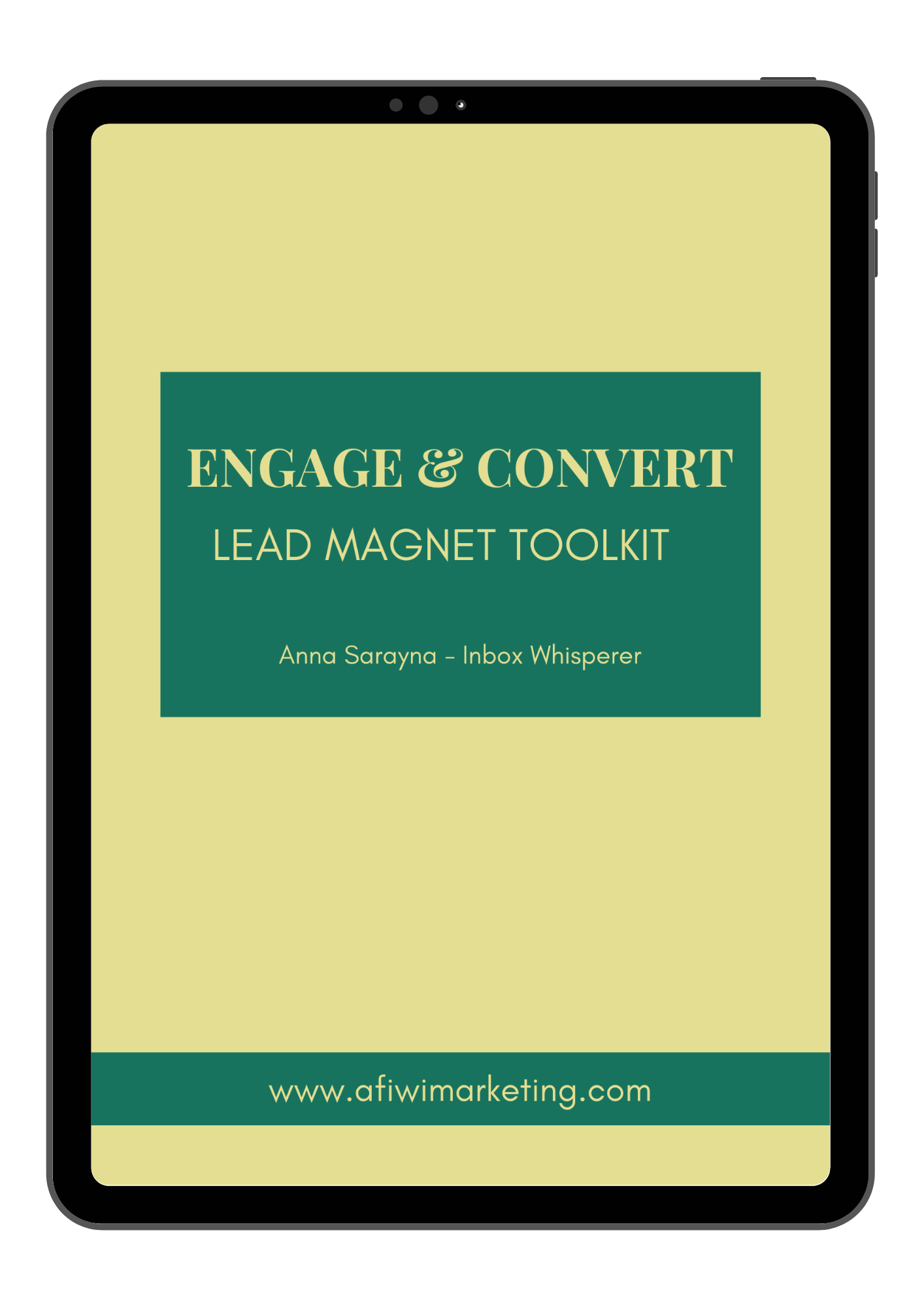 Struggling to come up with the right lead magnet idea for your business?
Have several ideas but no clue how you would execute on them? Need help now so you can finally get started with building an email list?
Not to worry.
ENGAGE & CONVERT is a lead magnet toolkit for entrepreneurs and business owners who need help starting and growing an email list with the right lead magnet.
What's included:
Resource list [Tools/Software to help you simplify creating  the perfect lead magnet].
Guide to creating the perfect lead magnet for your audience. 
7 Easy-to-Create Lead Magnet Ideas (with examples for different business types).