ENGAGE & CONVERT Lead Magnet Toolkit
By AFIWI MARKETING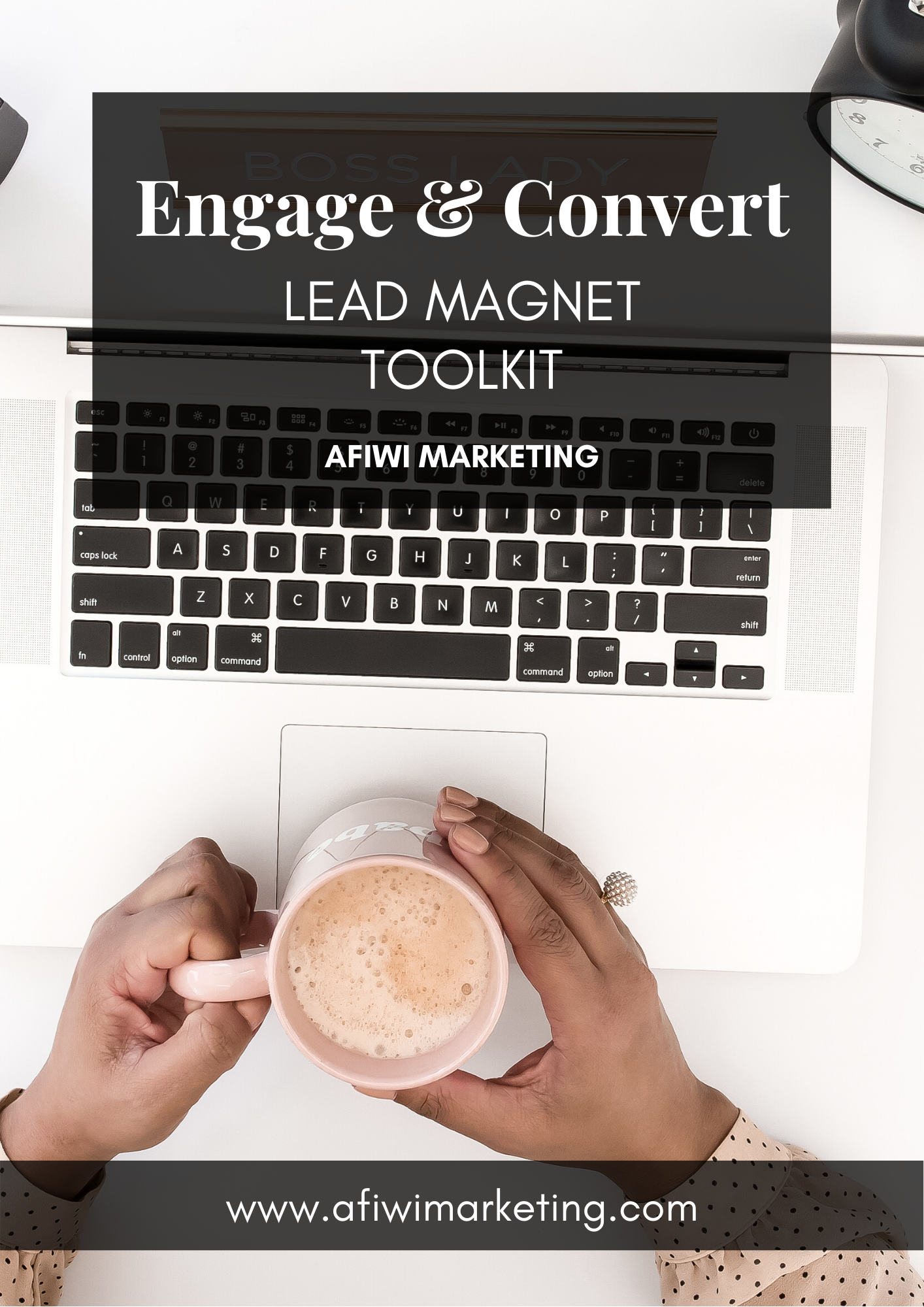 Are your mother and your best friend 2 of the 5 people on your list of email subscribers?
Maybe it's not that bad but you know your list is nowhere near where it needs to be in order for you to be profitable.
You want to build a solid list of qualified leads.
Not to worry.
ENGAGE & CONVERT is a lead magnet toolkit for entrepreneurs who need help starting and growing an email list.
What's included:
* Resource list [Tools/Software to help you simplify creating  the perfect lead magnet]
* Guide – Creating the perfect lead magnet for your audience (PLUS 7 Easy-to-Create Lead Magnet Ideas)