If you're looking to grow your email list as an independent business owner, one of the biggest challenges is figuring out the right lead magnet.
When it comes to lead magnets, the first rule of thumb is to always provide value. And nothing says value to a prospect like a detailed guide that outlines what it's like to work with you.
This is why a copy of your Services and Pricing Guide can be a great lead magnet option.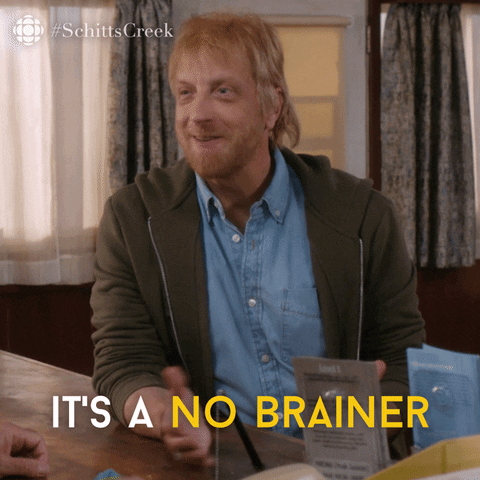 There's an ongoing debate about whether freelancers and independent business owners online should post their prices. And we won't be tackling that debate in this post.
Instead, I want to show you how you can use your services and pricing guide as an effective tool for generating leads and priming those leads for your services.
Here's why your Services and Pricing Guide makes a great lead magnet:

It provides information about your brand
It's a great way to qualify leads
It's an opportunity to warm up your prospect
It answers key questions about pricing
It opens the door for you to nurture the lead via email
Before we get too far into the topic, here's the quick navigation list for this article: 👇🏾
Table of Contents
Now let's get into those key tips for creating and implementing an effective Services and Pricing Guide.
1. Give prospects an idea of what it's like to work with you
Your Services and Pricing Guide should help your prospect imagine what it would be like to work with you, and there are several ways you can achieve this goal.
Share your process
This is the section where you share what makes you unique. If you've answered the question, "Why should I work with you?" you've done a good job.
If you're a wedding cake baker, do you have a tasting session?

If you're a website designer, is there an intake questionnaire? Do you have a kickoff call for your projects?

If you're a copywriter, how do you deliver the final copy to your clients?
These are important questions to consider and answer in your Services and Pricing Guide.
Share your framework
Remember a prospect usually downloads your pricing guide because they're thinking about working with you. So use this opportunity to answer the question "Why You?" in as much detail as possible.
Do you have a proprietary process or framework? If yes, your guide is the perfect place to share this information. Remember you're answering the question of what sets you apart and makes you the ideal candidate for this job or project.
Unlike your website, this downloadable asset is something that your prospects will have long after they close their web browser and set aside their phone or computer. They will likely spend more time on it than they do on your website, so make it worth their while by answering all their pressing questions.
2. Include case studies and testimonials
When we're in search of someone to provide a service our first course of action is often to ask a friend or someone in our network.
Why? Because we rely on the experiences of others when making purchasing decisions. We want to know what experience someone else had with a product or service before we decide to buy.
Think about it. When was the last time you purchased anything without reading a single review or getting feedback from someone who's tried it before?
Case studies and testimonials are a great way to share the experiences of your past clients with your prospect.
3. Include timelines
It's a good idea to include project timelines in your pricing guide.
While each client is unique, as a service provider you likely have a solid idea of how long projects take.
As an email marketing strategist and copywriter, I know the average website project takes me 2 months while email projects typically take 3-6 weeks.
Share estimated timelines with your prospects to help them determine if you'd be a good fit.
What's your usual availability and are you running a waitlist?
These are critical questions to answer in your Services and Pricing Guide.
How far in advance should prospects book your service based on their personal or business deadlines?
4. Include pricing
For many services, prices vary significantly based on project scope, timelines, client's industry, etc. So it can be difficult to provide exact pricing.
Nevertheless, it's a good idea to include a starting price or a range for your suite of services.
As a copywriter, I'd be remiss if I didn't mention this quick tip.
Always frame your pricing as an investment and not a cost. It's a seemingly small thing, but the subliminal messaging is powerful.
Cost—expense—is the thing we seek to avoid.
Investment is the thing we make in pursuit of greater goals—more clients, greater freedom, better brand presence online, etc
5. Include FAQs
Your Services and Pricing Guide is a good place to include frequently asked questions that you've gotten from clients as well as prospects.
I keep a running list of questions I get asked and add them to my Services pages on my website, but your Services and Pricing Guide is the prime spot for this information.
Usually, 1 to 2 pages are sufficient. You don't need to cover every single potential question. The key here is to provide value and answer the pressing questions. And remember to include an email address so they can get in touch if their question is not included.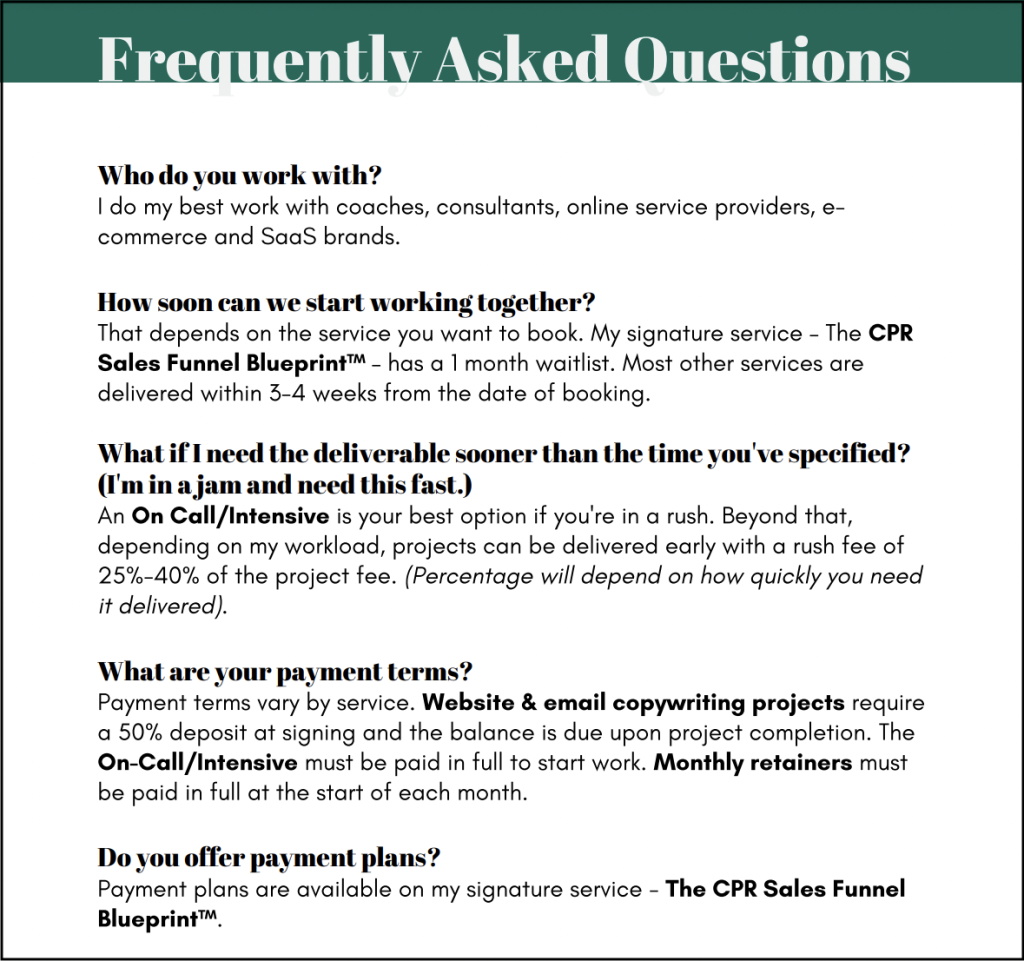 On my pricing guide FAQs page, I answer questions like who I work with, project timelines, payment terms, and how to get started.
6. Don't forget your calls to action
You should strategically include multiple calls to action throughout your Services and Pricing Guide.
Sprinkle some calls to action throughout your guide inviting leads to book a discovery call or fill out an intake form if they're ready to work with you.
If you use a CRM like Dubsado, you can connect your lead capture form to your appointment scheduler, allowing your prospects to seamlessly book their own call time to speak with you.
Once that lead is created Dubsado makes it easy to move them into the CRM for each lead stage and then customer stage.
7. Make sure they get it instantly
As with all lead magnets, you want to make sure your leads get your Services and Pricing Guide immediately.
There are few things more frustrating than signing up for a lead magnet and never receiving anything in your inbox. And when it comes to your Services and Pricing Guide, how you deliver the final document will influence how your prospect perceives you.
That means setting up an email automation that delivers the guide as a downloadable PDF.
8. Follow up
Your work doesn't end when you add the lead capture form for your Services and Pricing Guide to your website.
In fact, one of the most important steps to making the guide work for you is following up with an effective welcome email sequence that gets sent to leads automatically once they download the file.
The length of this sequence will vary depending on your target audience, the service you sell, and other variables. However, I usually recommend sending at least 3-5 emails after the initial delivery email with the guide.
The idea here is to introduce your brand while also providing some value for your prospects.
You want them to see you're invested in their success, even before they've spent a dollar with you.
I do want to pause here to remind you to ensure you have your leads' permission to send them marketing emails. It's a good idea to add a disclaimer on your opt-in to ensure this.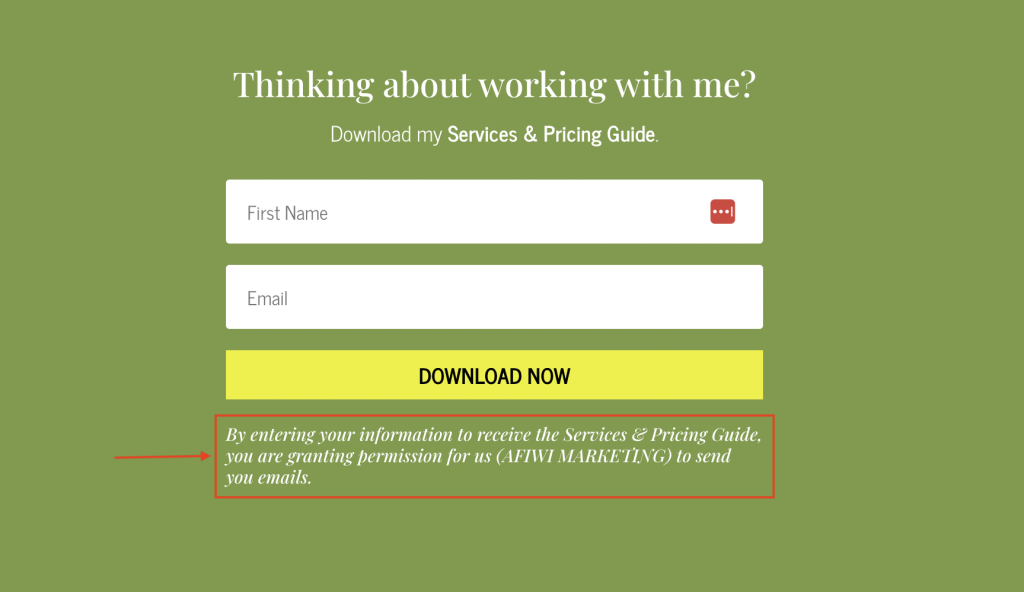 TL;DR: Use these 8 tips to craft your services and pricing guide and use it to grow your email list
Give prospects an idea of what it's like to work with you. Share your unique process and framework.
Include case studies and testimonials. Social proof helps with trust and conversions.
Include timelines. Explain how long projects take and share your availability.
Include pricing. Include a project starting price or a range to eliminate prospects who may not have the budget.
Include FAQs. Address common concerns.
Don't forget your calls to action. Give your leads something to do—book a call, fill out a form, etc.
Make sure it's delivered instantly. Use marketing automation to ensure your pricing guide gets delivered right away.
Follow up. Use email marketing to engage with leads after they download your Services and Pricing Guide.
Implement these tips and you'll end up with a Services and Pricing Guide that serves as the perfect lead magnet for growing your email list and qualifying prospects for your services.