If you're not using email sequences to boost revenue for your online store you're leaving money on the table.
Email marketing is an efficient and effective way to stay in touch with your website visitors and customers.
And unlike many other marketing channels, emails give you direct access to your audience. With emails, you never have to worry about your message getting through to the right people due to algorithm changes or restrictions.
You don't own your audience on Facebook, Instagram, Twitter, or TikTok, but you own your email list, and this makes it one of the best tools for increasing your revenue.
But my absolute favorite thing about email is the fact that it's permission-based one-to-one communication.
Here's the quick navigation list for this article:
Table of Contents
Oh, and I'll be sharing examples along the way too.
So let's jump in.
Why you need to use email as part of your marketing efforts
The most recent estimated ROI for email marketing is 36:1. That means on average, for every $1 marketers spend on email marketing they average returns of $36.
Email marketing delivers results. So if you're serious about increasing your online revenue, you should be sending the following email sequences to your subscribers.
1. Welcome sequence
Welcome emails have the highest open rate of all email categories across industries.
This is because subscribers are most engaged at the beginning of their interaction with your brand.
This is why welcome emails are the perfect opportunity to engage subscribers.
Use Case:
Welcome emails work well for delivering an offer—coupon code for free shipping or a discount.
But they're not just for delivering coupons.
Many online brands just stop at delivering the coupon in their welcome email. And that's a huge missed opportunity.
It's like going on a first date and withholding everything that makes you awesome, thinking you'll share that later in the relationship.
The problem with that approach is that the first date is what's going to guarantee a second, so you need to share some of who you are to keep your date interested…give them a reason to go on a second date with you.
Your welcome email is no different.
Subscribers don't know you yet, so it's your moment to shine and introduce them to your brand.
Now, you don't need to give them the whole story here (after all, you wouldn't share everything on a first date). Just enough to make a second date appealing.
Inspiration for your welcome emails
Black-owned candle brand Olphactory Candles does this well with its welcome email.
>>> Welcome email example from Olphactory Candles <<<
What we like about it:
They set expectations around what content they'll be sharing with subscribers
They share the coupon code they promised
They suggest a few products
They invite subscribers to follow them on social media
While the brand didn't do this in its welcome email, it's usually a good idea to talk a bit about your products. Include a line or two about what you sell and why your readers should care.
2. Abandoned cart sequence
Abandoned cart emails are a great way to recover lost revenue.
These are the emails you send when someone leaves your website and doesn't complete their purchase.
Some website visitors may drop off after adding the item to their cart while others leave halfway through the checkout process.
Many online stores are built on either Shopify or WordPress (WooCommerce) and both platforms make it easy to set up a cart abandonment email sequence.
The hardest part is figuring out what to say.
And of course, I have examples to get you going!
Inspiration for your abandoned cart emails
Our first example is from Adidas.
>>> Abandoned cart email example from Adidas <<<
What we like about it:
There's a photo of the product front and center.
They included multiple user product photos and testimonials
They included important links like support, store finder, and account management
This next cart abandonment email example from online marketplace Moment also does several things well.
>>> Abandoned cart email example from Moment <<<
What we like about it:
Checks if the reader had any issues with placing their order
Includes a photo of the product and a link to return to cart
Highlights reasons to buy, like the brand's case upgrade guarantee, 12-month warranty, and hassle-free returns on all orders
At the end of the email, invites the reader to reply if they have any questions
3. Post-purchase sequence**
This is one of my favorite email sequences to write, but it's an opportunity many brands miss out on.
After a customer purchases your product, don't miss your chance to thank them for their purchase and share valuable information with them about the product they've just purchased.
A few ideas and tips for your post-purchase sequence:
Remind customers of the benefits of the product they've just purchased
Show customers how to use the product (if you have user-generated content, this will be even easier)
Recommend related products that customers may like (based on their purchase)
Be sure to segment repeat customers and first-time buyers. Someone who's purchased your products before shouldn't get the same exact email as first-time buyers.
Inspiration for your post-purchase emails
Ryze Superfoods sends great post-purchase emails.
The first email (linked below) welcomes the customer to the community and shares instructions on how to pause a subscription.
>>> Ryze post-purchase email example 1 <<<
Next, it introduces the brand's mobile journal app along with instructions on how to use it.
The email ends with an invitation to follow the brand on Instagram and share photos.
The second post-purchase email example is also from Ryze.
>>> Ryze post-purchase email example 2 <<<
This email includes step-by-step instructions for making Ryze coffee.
This email is great because it checks all the critical boxes for a post-purchase email.
Affirm the purchase
Show the customer how to use the product
Recommend a related product
And the brand closes off by inviting customers to join its Facebook group.
The final post-purchase email example is from the beauty brand Ilia.
>>> Ilia post-purchase email example <<<
This email thanks the customer for their purchase and shares some information about the brand and its commitment to clean products and cruelty-free manufacturing practices.
Here are some additional emails that should also be part of your post-purchase sequence.
Review request
Your review request email is a great way to get feedback from your customers.
Ask them about their experience with your product—from ordering to delivery and actually using it.
After you ask, make it easy for them to share their feedback with a brief online survey. (If it takes too long, they probably won't complete it).
Cross-sell
Cross-sell emails are another great way to boost your revenue.
Use these emails to share products related to your customer's most recent purchase.
But don't just stop with the recommendation. Bonus points if you can really explain the value and make a case for why your customer should care.
**Note: For the purpose of this blog post, I don't include transactional emails as part of the post-purchase sequence, so things like order and shipping confirmation are not covered.
4. Win-back/Re-engagement
Email lists go stale over time.
People change their email addresses, get busy and stop opening emails, or maybe they lose interest in your content.
A win-back/re-engagement email sequence helps you reconnect with those disconnected subscribers and remind them why your products may be the answer to their prayers.
5. Newsletter/Nurture
A nurture sequence is a great way to stay connected with your email subscribers and remain top-of-mind.
Some brands make the mistake of only emailing their list with sale announcements and discount codes. But a more effective approach may be to engage consistently with valuable content so that every email doesn't feel like a hard sell.
Another challenge with consistently trying to sell using discounts is that you eventually train your audience to never buy your product at full price—which is never a good idea.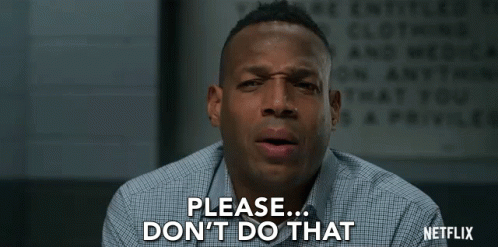 Weekly or bi-weekly newsletter emails are the solution to this problem.
Newsletter email ideas
Share behind-the-scenes information about your brand
This could include your process for creating products, packaging products, etc
Share user-generated content and testimonials
Share use cases for your products so subscribers can see the value in using them
This MeUndies newsletter is a great example.
>>> MeUndies nurture email example <<<
The brand gives an inside peek into the brand by introducing one of its designers and sharing her favorite designs, her work process, her workspace, and her favorite products.
Bonus: Loyalty/Referral Program
If you're at the stage in your brand where you have a loyalty or referral program, you should have an email sequence that promotes it.
This doesn't need to be a lengthy email sequence. A 3-part email sequence is a good place to start (you can modify and test as you go).
Your emails should cover the following:
The mechanics of your loyalty program (percentage or dollar value discount, what it takes to earn, how to redeem discounts/rewards, how often they can redeem)
How to refer friends/colleagues
A unique referral code (for tracking) – make it easy to share with a 1-click setup
And for the last of the examples…
>>> MeUndies referral email example <<<
This referral email from MeUndies invites customers to share and participate in their referral program.
The email is great because the reward amount (per referral) is clear—$20 per referral, and there's a button call to action.
TL;DR: Implement these 5 email sequences to boost revenue for your online store
Welcome sequence. Introduce subscribers to your brand and tell them why they should care.
Abandoned cart sequence. Recover lost revenue by following up.
Post-purchase sequence. Teach buyers how to use your product(s) and recommend similar products.
Win-back/Re-engagement sequence. Reconnect with those disconnected subscribers.
Newsletter/nurture sequence. Stay connected with your email subscribers and remain top-of-mind.
While this blog post doesn't cover every single email sequence that you could send to your email list, this is a very good place to start.
Having these emails implemented will help boost your store revenue from email marketing.