On Call/Intensive
Skip the line and rent my brain for a day to tackle that long overdue email sequence or sales funnel you've been meaning to build out since your started your business (no judgement).
Sometimes you just need a quick fix.
No extensive research. You've already done that part. You can answer all the important marketing questions about your brand. What you need is help with execution in the form of some effective sales emails or a sales page for that high ticket offer. Or someone to take everything in your brain and distill it into a coherent sales funnel strategy that you can take action on.
The On Call/Intensive is a great way to rent my brain for the day without worrying about wait times, who else is on my calendar or what else is on my to-do list. This time is yours and yours alone.
What can you do in a day?*
That's an excellent question!
The On Call/Intensive is great for writing a sales email sequence (maximum 7 emails) or high ticket sales page that you want to get done right away. You may also use it for a strategy day where we spend the time mapping your evergreen sales funnel or your funnel for an upcoming launch.
Ideally, you already have your customer research and supporting data. You just need my conversion copywriting or strategic funnel planning prowess to make the vision a reality so you can get into your prospects' (or customers') inboxes ASAP.
INVESTMENT: $1,500
I have a proven track record of helping clients get more customers and increase sales using
email marketing

,

landing pages

and optimized

website copy

.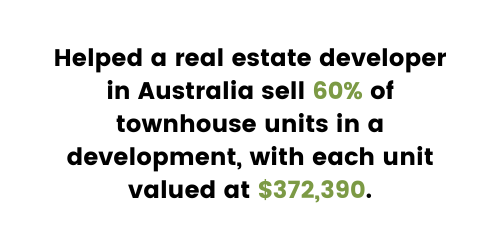 When you book the
On-Call/Intensive
, you will receive an intake form ahead of the day with questions that will help me work on your email sequence or sales funnel. Then I will spend the day you've selected (8-9 hours) working on your copy or sales funnel (you choose).
Our workflow will depend on the option you select. For your sales funnel we will take a more collaborative approach throughout the day; whereas with email copywriting, I will work solo then deliver the finished product.
We will get on a call the following morning to review the copy/funnel (via Zoom video call).
After the call I will make required edits/tweaks based on our call and deliver the final copy/product within 2-3 hours. All that will be left is for you to implement and start reaping the benefits!
The time dedicated to an On Call/Intensive is 8-9 hours so email sequences or sales pages requiring research are not a good fit for this service.
"From the first job Anna did for me I knew we would be a great fit.
In talking with her she understands me and my needs. Most importantly, she doesn't just write for me. She makes recommendations and drives my marketing strategy. She's my secret weapon."
Pamela | Wagglingly Nutrition
"I highly recommend Anna for your marketing needs. She has an intuitive design sense and takes a truly holistic view on projects. She was even able to suggest a better way for some of the ideas I had.  It was truly a pleasure working with her. I can't thank her enough!"
Nicole | Nicole Wright Empowers
Ready to skip the line and finally get that email sequence (or sales page) written?
Here's what happens after you click the button to request your On Call/Intensive.
Step 1
You'll fill out an intake form with important questions about the project and pick a project date.
Step 2
If we're a good fit and I have availability (I only do 2 of these per month), I will send you an invitation for a 15-minute discovery call within 48 hours. Immediately after our call if we both agree to move forward I'll send you an invoice and contract by email.
Step 3
Once you've paid I'll send you a welcome kit via email with instructions on how to share the information and/or files I need to write your copy or map your funnel (You will get a designated client Dropbox folder). That will include voice of customer data, your client profile, and any other research you have.
Step 4
ON CALL/INTENSIVE DAY:
We will hop on a call at the start of the day to discuss the workflow.
The clock starts ticking and I get to work reviewing your research and writing effective conversion copy for your email sequence or sales page (or crafting your sales funnel).
Step 5
DELIVERY DAY (Day after):
We will hop on a call to review the copy/deliverable. Then I'll make edits as needed and send the final copy/deliverable to you.