Here's the emoji that best describes your email marketing efforts…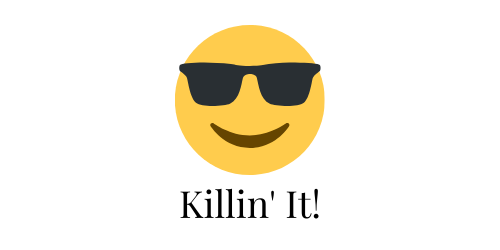 Well aren't you a rock star!
Admit it. You came for the ego stroking. Because we both know you're an email marketing whiz! And you've got the email list and solid engagement to prove it.
Keep up the good work!
You utilize automation to the extreme and have your email content planned out well in advance. Keep checking those stats and testing different subject lines, different types of copy or calls to action. You'll get it, I can feel it.
At this point you're probably thinking about scaling and improving your automation (that's if you haven't jumped ahead to that step already with your smart self!).
If you're not using that awesome list to generate some sales you're seriously missing out. If you are, of course, you know it could always be better.
I'm Anna,
Your Inbox Whisperer
I write high converting direct response copy and develop marketing strategy for brands. I like the term Customer Experience Architect because it's the best explanation of what I do. 
I use my passion for email marketing and research to make money for my clients. If you're interested, I can do the same for you.
Whether you're:
Looking for guidance on strategy

In search of a done-for-you service

Want to learn step by step how to make email marketing work for you

Are just a lurker who was bored and decided to take this quiz (I can't be the only one who does that!) 
Stick with me and I'll provide a solution that's just right for you. 
Check your inbox for an email from me.
I promise it will be worth your while!
(Don't forget to check the promotions tab if you use Gmail.)