Sometimes you just need copy fast.
No extensive research. You've already done that part. You can answer all the important marketing questions about your brand.
What you need is help with execution on that effective conversion-focused sales page.

Express Sales Page is a great way to get your sales page written without the wait.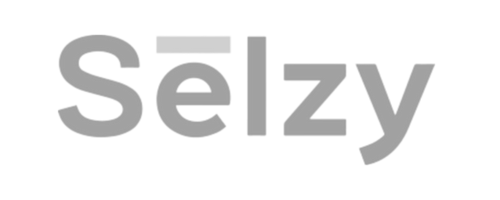 Who's this for?
You're a great candidate for Express Sales Page if:
You already have a clearly defined audience and offer.
Your business is SaaS, ecommerce, coaching, consulting, or other online service-based model.
You already have your customer research and supporting data.
You're on a tight deadline and need copy ASAP to launch your offer/campaign.
If you need strategy support or are unclear about your audience or messaging, Express Sales Page is
NOT

a good service for you.
When you purchase Express Sales Page, you will get:
Sales page copy (up to 2,500 words) and wireframes to make your web designer's job easier
Delivery via Google Doc in 5 business days
Loom video walkthrough of the document
2 rounds of light revisions
"Anna … demonstrated impeccable knowledge about marketing trends in my industry."
 "I chose to work with Anna because she demonstrated impeccable knowledge about marketing trends in my industry. I was excited to work with someone who could not only do what I was requesting but who could also suggest ways to make my project 'pop'!
I would tell anyone considering Anna for their project that they are making a wise and profitable choice; she really added value to my business/brand beyond what I initially asked for."
Tasha Harris – Adirah Health & Wholeness
Here's what happens after you click the 'BUY NOW' button to purchase Express Sales Page
Step 1
You'll be taken to the checkout screen to pay for your order.
Step 2
After payment, check your inbox for proof of payment and a link to the intake form where you will answer a few questions and upload the relevant documents.
Step 3
Over the next 5 business days, I will get to work on your sales page copy.
Step 4
On day 5, you receive copy in a Google document with a quick Loom walkthrough video providing some tips for implementation.
"I highly recommend Anna for your marketing needs. She has an intuitive design sense and takes a truly holistic view on projects. She was even able to suggest a better way for some of the ideas I had.  It was truly a pleasure working with her. I can't thank her enough!"
Not-so-frequenty-asked-but-definitely-important questions
Who is this service for?
Express Emails is for SaaS brands, ecommerce biz owners, online service providers, coaches, and consultants.
Who's writing the copy?
I write all client copy. Our small team supports me with design and administrative tasks but I handle all copywriting.
Do you handle design or implementation?
Express Emails is exclusively for copywriting. If you need to have your emails uploaded into your ESP, additional fees will apply. You may purchase 'Email Upload' as an add-on.
Are edits included ?
Yes. Each Express Emails service includes one round of light edits.
How do you deliver copy?
Copy is delivered via Google Doc. Landing page/sales page copy also includes wireframing to make your designer's job easier.