Finding customers is hard.
And can we talk about the struggle of figuring out what to say to get them to buy once you find them?
Everybody and their grandma is selling something. That means it's infinitely harder for you to sell your service.
In the middle of all this madness it can feel like a losing battle trying to find and serve your ideal customers.
#TheStruggleIsReal
But here's a little secret.
Your customers are out there.
Everyday they sign up for your competitor's email list eager to spend money to have their problems fixed.
So the question is,
Why aren't they buying from you?
Hint: The answer's in the list
More specifically, the answer's in your ability to build and monetize a list.
The data doesn't lie.
Email Marketing is a very effective means of engaging customers and increasing sales.
For every $1 you spend on email marketing you can expect an average return of $30. (Source: DMA)
Email is 40 times more effective at acquiring new customers than Facebook or Twitter. (Source: McKinsey)
When it comes to purchases made as a result of receiving a marketing message, email has the highest conversion rate (66%), when compared to social, direct mail and more. (Source: DMA)
Like I said,
The money is in the list.
But  how do you build a list?
How do you get the right customers on that list?
How do you engage them and build your know/like/trust factor?
What do you say to get them to whip out their credit card and buy?
And how do you find the time to do all that while running your coaching or service business?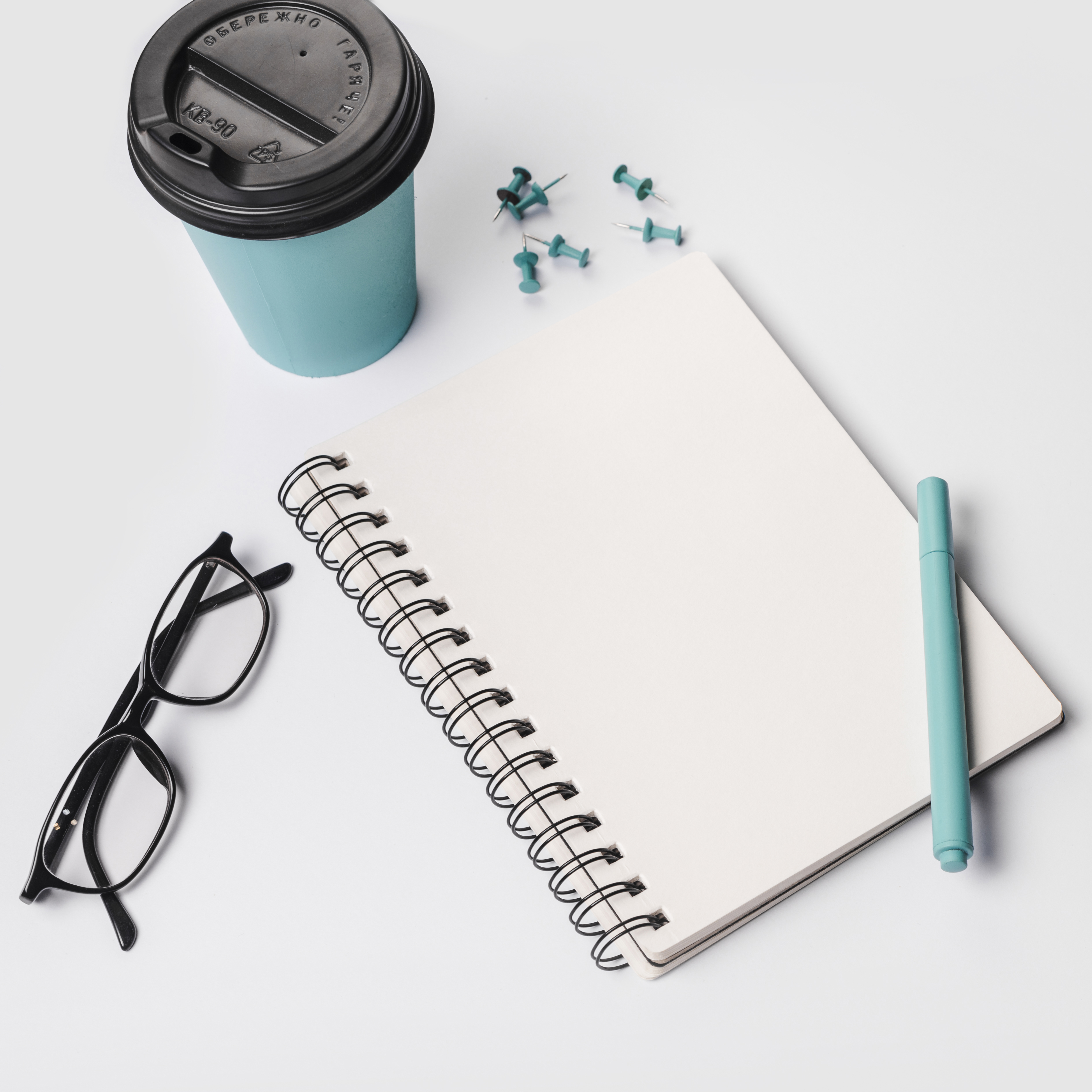 If you can't answer those questions (the answer's an effective sales funnel strategy), that means you're leaving $$ on the table.
Your business is leaking profits while your competitors are growing by leaps and bounds. They're growing their email list and selling their offer to subscribers for less than you're giving Facebook, Google and Instagram in ad spend every time you want to run a promotion.
You're in trouble.
At least, until now…
INTRODUCING
The CPR Funnel Blueprint™
A proven process for getting more qualified leads, engaging them and getting them to spend money with your business. The process also ensure your  existing customers are engaged so they can spend more money and become brand advocates.
The Consistent Predictable Revenue Funnel Blueprint™
is your chance to have me map your funnel and write all copy (landing page/opt-ins, sales page, emails) over a 6-week period.
The CPR Funnel Blueprint™ is a blend of email marketing strategy and conversion copywriting. It includes:
An audit of your existing funnel to pinpoint what's working and what's not.

Recommendations for a laser-focused lead magnet solution that's based on your ideal customer's needs. 

Copy, wireframing & design for 1 evergreen landing page that will convert leads. 

Copy, wireframing & design for 1 evergreen sales page. 

Copy & wireframing for one email sequence* that will welcome and nurture your leads and eventually present your main offer. (capped at 7 emails).

Copy & wireframing for one email sequence* to engage existing subscribers and eventually present your main offer. (capped at 5 emails).

Email sequences will include multiple subject lines and CTA options (for testing) as well as recommended delay times between emails.

Mapped customer journey based on your ideal customer that you can reference going forward for all email marketing and digital marketing efforts.

Recommendations for automation and implementation.
INVESTMENT: $3,000
*Additional sequences available on request.
While I've created funnels and written email copy for a wide range of businesses, the CPR Funnel Blueprint™ is specifically for Coaches, Consultants and other Service Business Owners.**
The CPR Funnel Blueprint™ is not another course or training that you're going to purchase and leave to grow virtual cobwebs on your computer.
It's a done-for-you service executed by me – your inbox whisperer and marketing strategist who runs strategy for funnels and writes emails, lead magnets and landing page copy every single day. There is no learning curve or trial and error. This is my area of expertise. Which means you get peace of mind.
I will help you get clear on your customers' desires then put together a blueprint that includes the right lead magnet and research-backed high converting email sequences that will leave them scrambling to devour your offer.
**Looking for email copywriting for your e-commerce business? CLICK HERE.
You don't have to invest in the

CPR Funnel Blueprint™

 to grow your business.
You could do it yourself, and:
Spend months tinkering with a DIY website.
Pay $948 for an annual Unbounce Subscription or $300 for a basic annual LeadPages subscription.
Spend hours googling how to choose a lead magnet then another week of googling to learn how to write a good email sequence.
Spend a month tinkering with the tools trying to figure out how to use them.
Join various Facebook support groups for ideas and get even more distracted and frustrated with all the noise and opinions.
Revert to going it alone and try your best to put it all together.
Plus, you will also need to figure out how to integrate the tools so they play nice together.
And all this is while you still have to run your business.
Hopefully, you'd eventually get there (fingers crossed).
But let's be honest. Now's not the time for DIY.
You need help to stand out from the noise.
But you also need to focus on running your business.
I have a proven track record of helping my customers increase sales and get more customers without hassle or overwhelm.
I'm not just here to collect a check. I'm here to ensure your success. My reputation depends on it.
I've written 
email marketing campaigns

,

landing pages,

and optimized

website copy

 for funnels that have: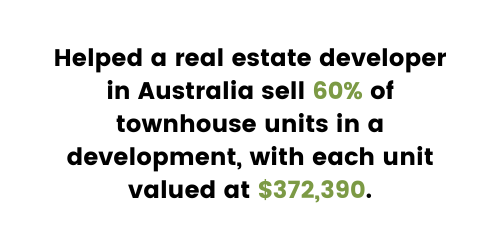 "I highly recommend Anna for your marketing needs. She has an intuitive design sense and takes a truly holistic view on projects. She was even able to suggest a better way for some of the ideas I had.  It was truly a pleasure working with her. I can't thank her enough!"
Nicole, Empowerment Coach | Nicole Wright Empowers
"From the first job Anna did for me I knew we would be a great fit.
In talking with her she understands me and my needs. Most importantly, she doesn't just write for me. She makes recommendations and drives my marketing strategy. She's my secret weapon."
Pamela | Wagglingly Nutrition
Are you ready to breathe new life into your business?
Here's what happens after you click the button to sign up for your CPR Funnel Blueprint™
Step 1
You'll fill out a short intake form that I'll use to determine if we're a fit.
Step 2
If we're a fit I'll send you an invitation to book your discovery session. I'll can get to know more about you and your business so I can craft the perfect customized plan for you.
Step 3
After our call I will send you a proposal (based on our call) with a contract and invoice in one. After you sign and pay your deposit, I'll send you a welcome kit via email with a client questionnaire and instructions on how to access our client portal (along with your login information).
Step 4
It's time for me to start working on all the components of your strategy:
Your overall sales funnel and customer journey
Your sales page and landing page/opt-ins
Your lead magnet
Your email sequence(s)
We will have bi-monthly check-ins to review deliverables based on the project timeline.
Step 5
At the end of the 6 weeks we will have a final project delivery and hand over call.
Are you ready to attract and convert more of your ideal clients with a strategic funnel blueprint?
You're still scrolling, so you probably have some questions…
1. How long will this take?
The entire process will take 6-8 weeks.
Throughout the project we will have bi-monthly progress check-ins.
2. Can I pay in installments?
Yes. Payment plans are available.
Option A: $1,500 deposit due at signing; $1,500 due 30 days later [$3,000 Total]
Option B: 4 Bi-monthly payments of $850 [$3,400 Total]
Option C: Pay in Full at Signing & Get 10% OFF [$2,700 Total]
3. What if I don't like what you come up with?
Once the work is delivered I offer revisions until the copy is to your liking (bearing in mind what was originally requested). I take customer satisfaction very seriously and have never handed over final copy a customer didn't like. Knock on wood. This is why I have you complete a detailed client intake form – to ensure I capture your vision for your brand.
4. What niches do you write for?
I've written literally hundreds of email campaigns for clients in a variety of niches – healthcare, construction, software, e-commerce, yoga & fitness, non-profit, coaching services and insurance. I've written for both B2B and DTC, for clients from Vancouver to New Zealand and everywhere in between.
All that to say, I focus less on a niche and more on how to craft high converting copy, whether that's emails, landing pages or sales pages. It is this extensive experience writing and planning marketing campaigns that allows me to create an effective funnel blueprint for your brand so you'll be able to connect with your customers and get them to buy what you're selling with the help of emails.
This is it.
Time to make a decision for your business.