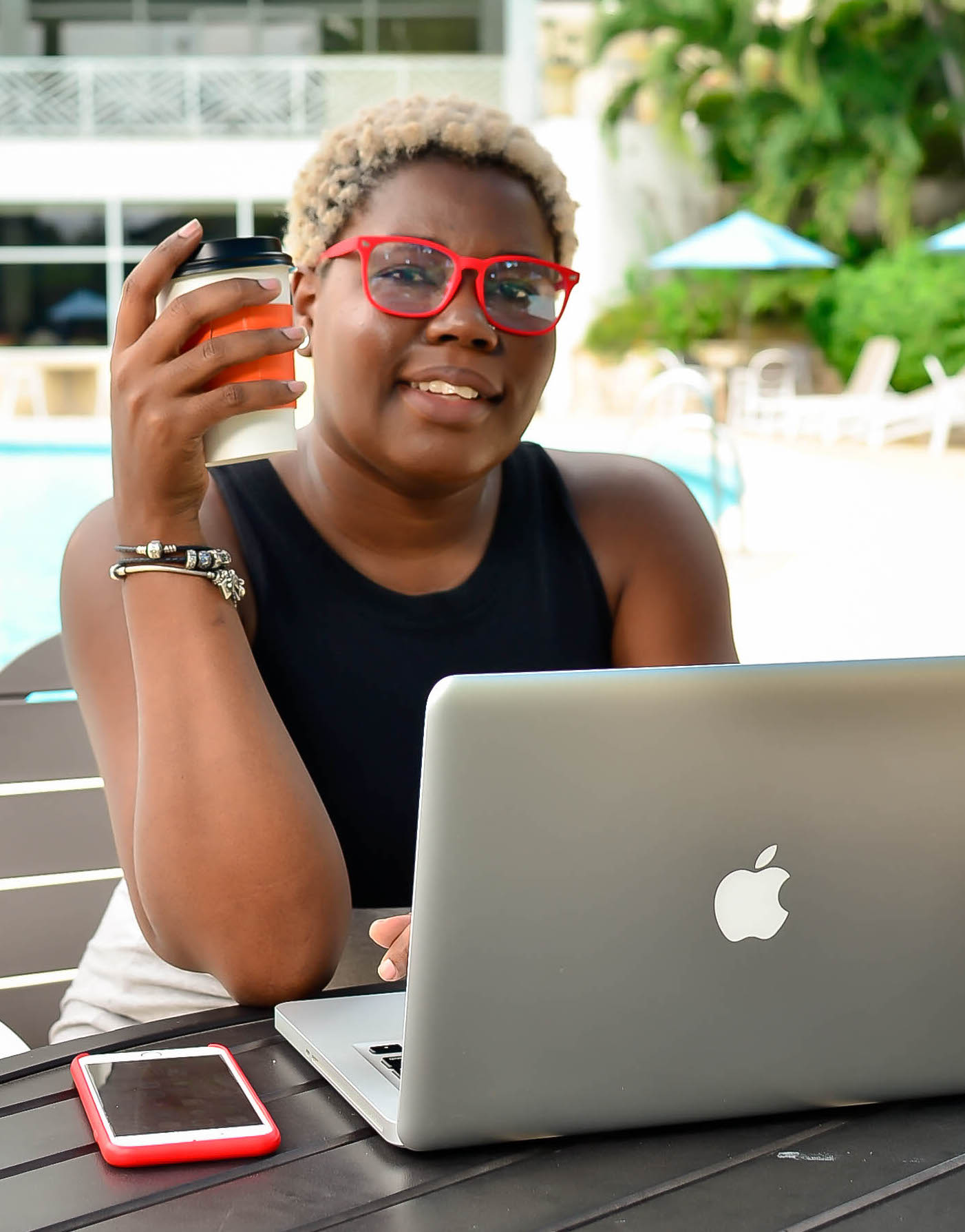 I'm Anna,
Your Inbox Whisperer & Customer Experience Architect
* I'm Jamaican born and raised.
* I'm a former senior operations manager turned travel enthusiast. 
* I've traveled to 18 countries and 4 continents (and counting).
* I've been writing high converting direct response copy and developing marketing strategy for brands since 2015.
* I like the term Customer Experience Architect because it's probably the most succinct explanation of what I do. 
 1,000 Email Campaigns
That's how many email campaigns I've written email sequences for. For many of those campaigns I also wrote FB and Google ad copy and landing page copy to attract and convert leads.
Now, I'm not going to lie, they weren't all fantastic when I started. But that's the beauty of honing a craft. Over time, I've become a real magician.
Wielding words
That's my superpower, but I don't just wield words randomly. When we work together you can harness that superpower (we don't even have to tell anyone) to engage your future and existing customers in their inbox and turn them into die-hard fans who can't wait to buy your offer.
"You nailed it."
That's my all time favorite comment to receive from a client after I've written copy. And once we work together, I won't stop until you've said it too.
Not So Random
My experience spans  BPO Operations Management, Employee Engagement, Customer Experience, Marketing, Public Relations, Copywriting and Digital Storytelling. And while there have been times when this all seemed like a hodgepodge of randomness that would lead to nowhere fast, I have since discovered this to be my greatest asset.
My passion for words and storytelling is really the glue that binds them all together, providing me with a unique perspective that delivers exponential value and return on investment for my clients.
You're probably dying to ask (Or not. Either way)…
Why AFIWI MARKETING?
I actually get that a lot.
AFIWI is Jamaican Patois (pronounced: patwa) aka Jamaican Creole. Actually it's 3 separate words combined (which is often times the way patois sounds, multiple words joined together, like we have no regard for spaces and pauses because time is of the essence).
So it's a fi wi and it means 'it is ours'.
It all began with an idea for a literary magazine. Originally I liked the idea of creating a brand that was Jamaican and would represent Jamaicans home and abroad, a brand that was supposed to be a representation and celebration of our culture. Fast forward 7 years later. The name survived but the project did not (as is the way things sometimes go with entrepreneurship). And now I've borrowed it for my email marketing brand.
If you're ready to use email marketing to grow your customer base and get more sales so you can increase your revenue and enjoy profitability we should talk.